Spare5 helps companies with machine learning.
Fortunately, you can also be a part of that by completing simple tasks from them.
Since all the Spare5 tasks are related machine learning, All of them are easier and fun to work with.
And definitely, this is another site that you should add to your work from home jobs lists.
Throughout this article, I will walk you through all options available on Spare5 and discuss how you can pull most out of them.
What is Spare5
Like I mentioned earlier, Spare5 offers machine learning services to businesses.
By saying machine learning, You are not going to be asked to complete complicated tasks.
All of them are related to Images, audio, and video.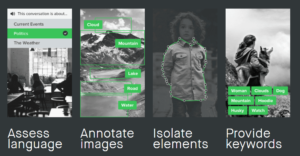 These are the top three types of tasks that spare5 is focusing on,
1. Annotation.
2. Segmentation
3. Assesment.
For example, In an annotation task, you may be given an image with a lot of objects and you need to draw either a box or outline around the object with the given tools.
Below is an example of an annotation task.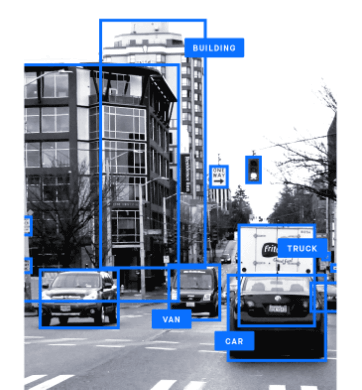 Getting started with Spare5
Creating a Spare5 account is completely free. Just a Paypal account and a computer or iPhone are enough.
First of all, go to Spare5.
Click on the sign-up button, I suggest you to sign-up with either Facebook or Google account as it makes the pre and post sign-up processes easier.
After sign up process, sign-in to your account, they will send you a few initial tasks, Which includes a basic grammar test and demographics survey.
The next step is to link your Paypal account with Spare5. To do that, mouse over your profile picture and click on account settings.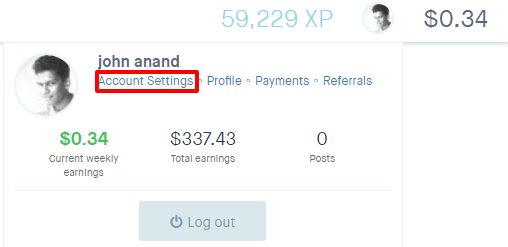 In the setting page, click on login with Paypal button which will redirect you to Paypal, then sign in to your Paypal to add it with Spare5.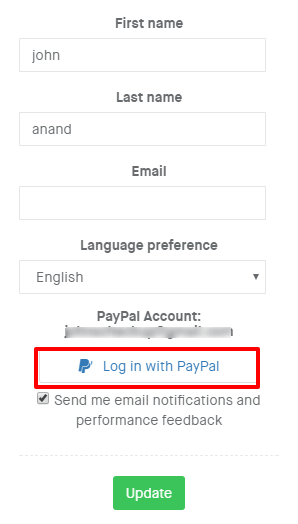 Now we have successfully set up our account next, we need to discuss tasks.
How to start receiving tasks
Completing profile only is not going to make you eligible to receive tasks.
First, Spare5 sends you something called Qualifier tasks, which make you eligible to receive tasks.
It's really really important to be attentive when completing qualifier tasks. And don't forget the fact that they are evaluating your tasking.
It is obvious that their tasks are easier, Yet they want tasks to be accurate.
Even if you complete your tasks with lesser accuracy, you will be given opportunity after three days.
once you complete tutorials with higher accuracy, they will start to send tasks whenever tasks from that category are available.
Once you start to see paid tasks on your account, Click that as quickly as possible.
After clicking on the task, You will see your task. And your task instructions will appear in a pop-up.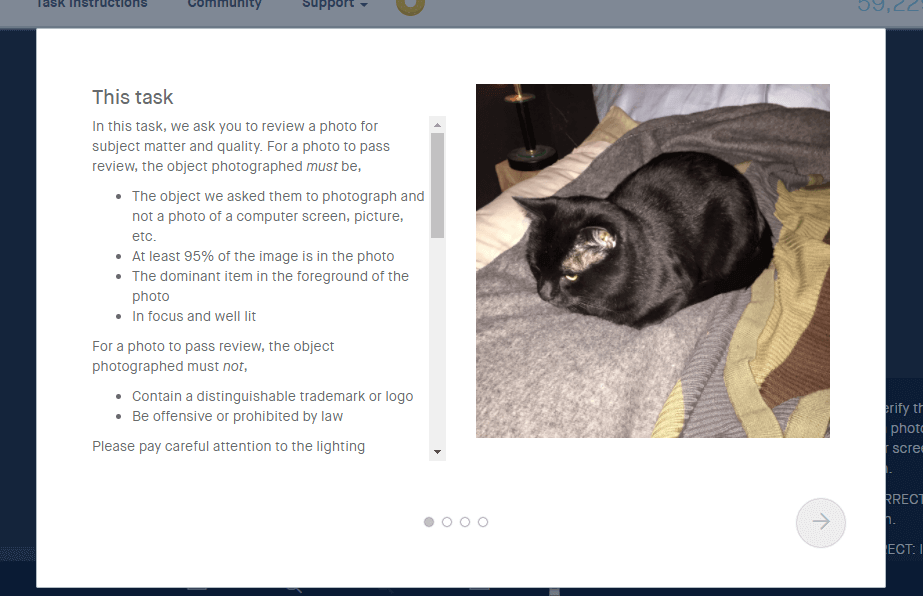 Take your time and read all the instructions thoroughly before you jump into the task.
The number of tasks each tasker is going to get is limited and fixed.
Let's say they have hundred thousand tasks available and it will be shared among active members just like any other micro job site.
Because of that, the number of tasks you are going to do is unpredictable.
One day you get a hand full of tasks, on the another, you may not even get a few tasks.
Fortunately, there are some possibilities to increase the number of tasks and that is what the next part is about.
How to increase the number of tasks
There are two major factors that are going to decide the number of tasks you receive.
The first one is Experience point(XP).
Experience point is the factor decides how good you are at tasking,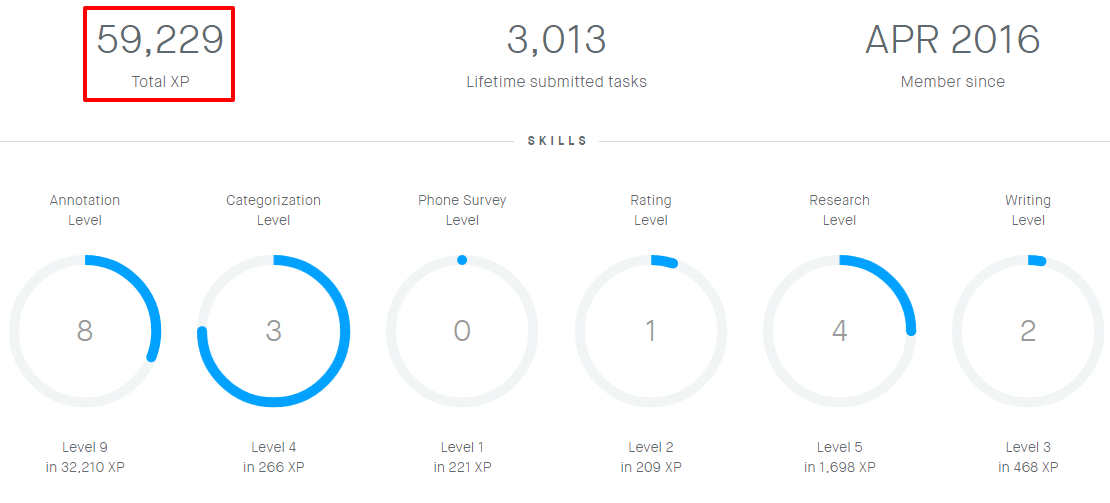 With every task you complete, whether it is paid or not you will receive experience point (XP).
Experience Points helps Spare5 to learn more about Tasker.
And that is like if you carry more Experience point on your account, It will send some positive message to their system.
The next thing is tasker's consistency.
Taskers who complete qualifier tasks, keep visiting their site and complete given paid tasks without errors are the ones that more likely to receive tasks.
For instance, When I followed the all the three characteristics mentioned above, I was given a few tasks where I was asked to draw lines above the marks on the road.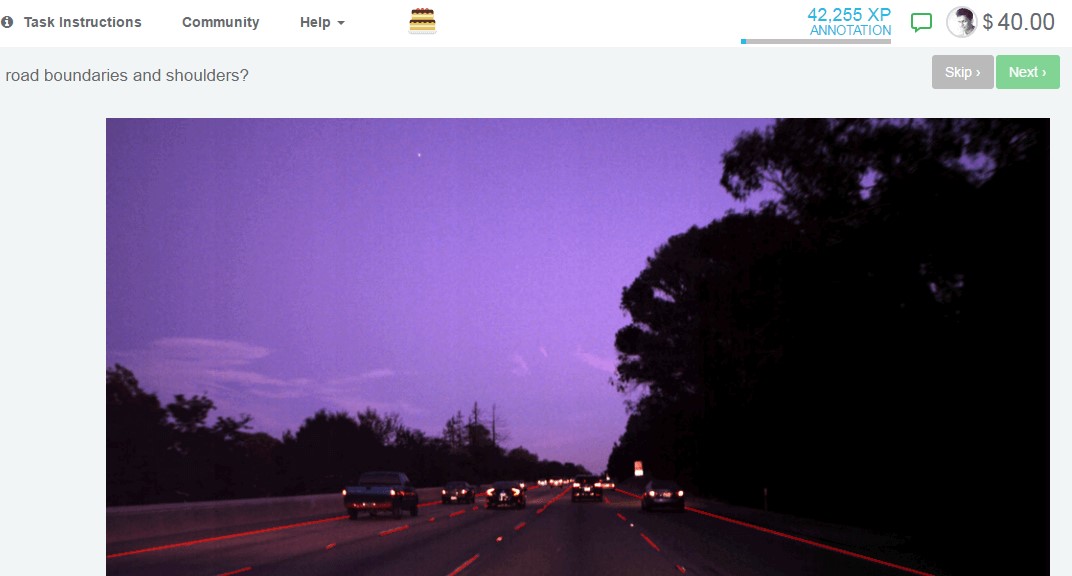 I completed all them perfectly, So they started to send me tasks continually for a couple of days.
I think it was around 400 tasks in two days which helped me to make $40.
I know. That is not a lot of money but for someone who is staying at home or has no skills, it's still fine.
After completing tasks they send me two bonus tasks mentioning that I worked really well on those tasks. That earned me another $10.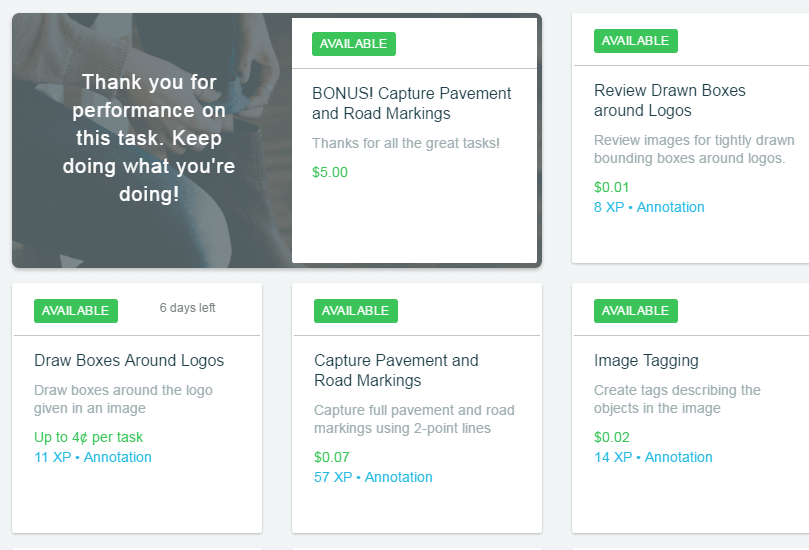 So try to complete your tasks consistently at the same time accurately. It may bring you some bonus.
And they also send you notification about jobs.
So make sure that you subscribed to their browser notification as well as the email list.
Referral Program
This is a perfect way increase your earnings from Spare5. In my case, I have earned $337 from Spare5 and nearly $150 of that came from my referrals.
But sadly, They don't give you referral link instantly, You need to stay active for few months to receive that.
With referral program, you earn a bonus of $2 for every $10 your referral makes until their first $ 100.
Just like you, your referral also receives $1.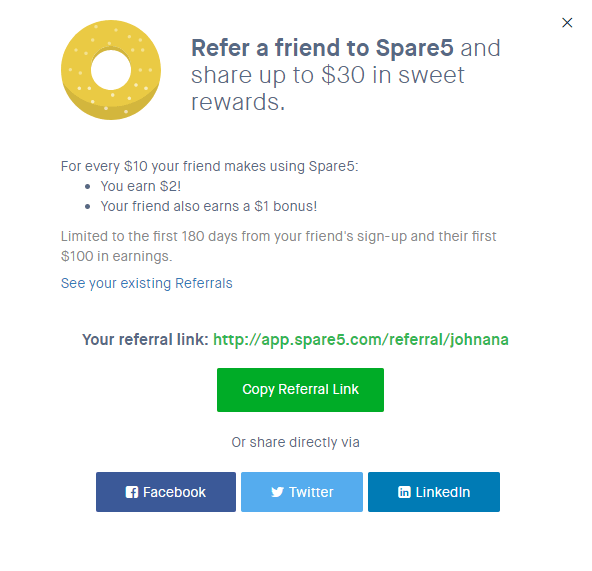 The referral program is only applicable to your referrals first 180 days and $100.
If you are going to sign up, I would suggest you to signup a referral link.
iPhone App
Spare5 offers a mobile app to iPhone users with IOS9 or later.
Having iPhone app will give you an edge over web users.
You receive benefits such as instant access to tasks, phone surveys, and more tasks.
By the time this article was written, there is no app available for Android platform.
Payout
We already know that you receive earnings through Paypal.
Minimum Payout is just one dollar but you also have the option to increase that up to $25.
To set up your minimum payout, Hover over profile picture >> Payments and then type in the number you are comfortable with.
Once your weekly earnings exceed minimum payout, you will receive that on your Paypal account by Friday.

If you are from the US and your earnings exceed $600 a year, you may need to fill out some tax information.
Final words
Having an opportunity like this from a genuine business is really helpful, especially to people who love to work from home.
Talking about Spare5 everything is positive except the number of tasks as it depends on the number of projects they receive.
moreover, their support team is also doing well. I send a few queries and received proper information, So you don't need to worry about any job-related issue.
I hope you find this article helpful and make use of this opportunity to earn some extra money.