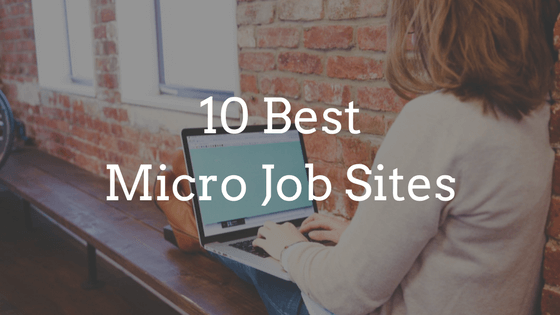 Have you ever wanted to work for a little time and get paid for that?
A micro job site is a platform that let you earn money for working on simple tasks which would, Literally, take you a few minutes complete.
The thing that makes this job more applicable to everyone is that anyone can start working immediately.
That means, to get started with these sites, You need no skill or qualification. Which I would call as the best part of a Micro Job Site.
And today's article has a list of 10 genuine and best-paying micro job sites.
So let's get started.
(See, We take the part to explain what is a micro job site and how it works, If you are already familiar with the micro job sites, You can directly go to the list by clicking here. If you are new to this, Continue reading)
How Does A Micro Job site work
No matter what work you are getting into, It is always important to have a clear idea of your job.
I am saying this because of two main reasons.
First, It will make you more effective in your job, Second, It will keep you from falling for scammers (Especially on the internet jobs)
Like mentioned earlier, Micro Job sites are super easy to understand. And there are two different types of them.
Let's see them both in detail.
The first type is the basic micro job site. And It is the simplest form of a micro job site.
In this type, you will be given simple tasks with proper instruction. Your job is to understand and complete the job within the given time.
Let's understand this through an example,
Think of a project that has to collect phone numbers of thousand lawyers in Newyork.
Now your micro job site would give you instructions you need to complete the tasks. Like the name of the lawyer, address and the site where you can find their phone number.
Now that you instruction, You need to follow the instruction and complete the work. Once you submitted your work, You will be compensated.
A project may have a thousand jobs but an individual can complete 10 to 15 tasks only(It varies from task to task). And the remaining will be completed by other members.
Since a group of people works together to complete a job, these sites also go by the name "Crowdsourcing sites".
Here is an infographic explaining Basic micro job site.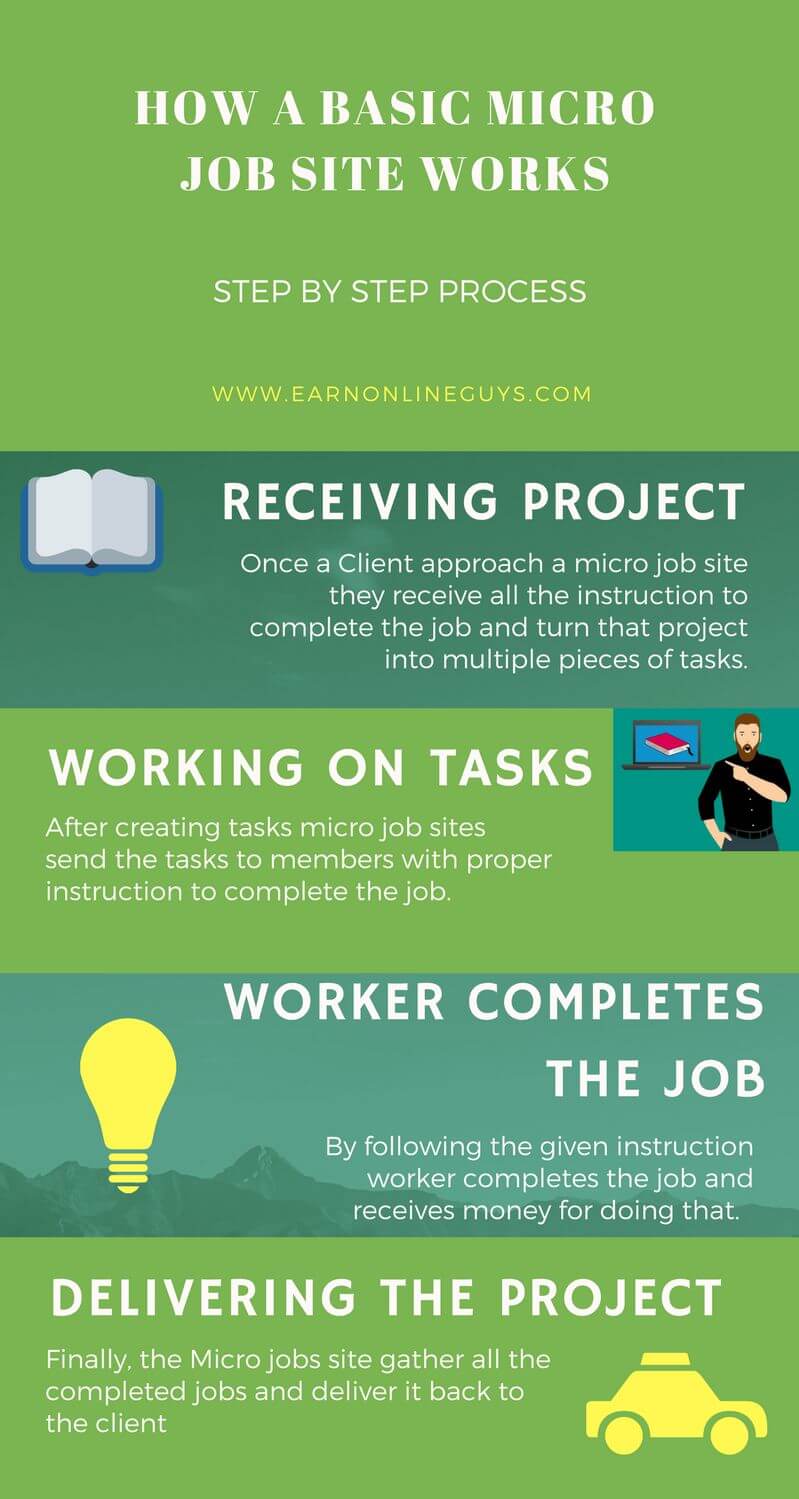 Next, we have Advanced micro job sites, which a little bit different from the previous one.
Here you need to create a profile for you. And you also have to include a list of skills you have.
As these sites also have thousands of employers who are actively seeking for people that match their expectations.
If they are interested in you, they would contact you through your profile to get details about you. Once you have them impressed, The Client will award you the job.
After you get hired, It will be the same story as the previous one. You complete the job and the employer pays you in return.
That's it.
Below is an Infographic explaining Advanced Micro job sites.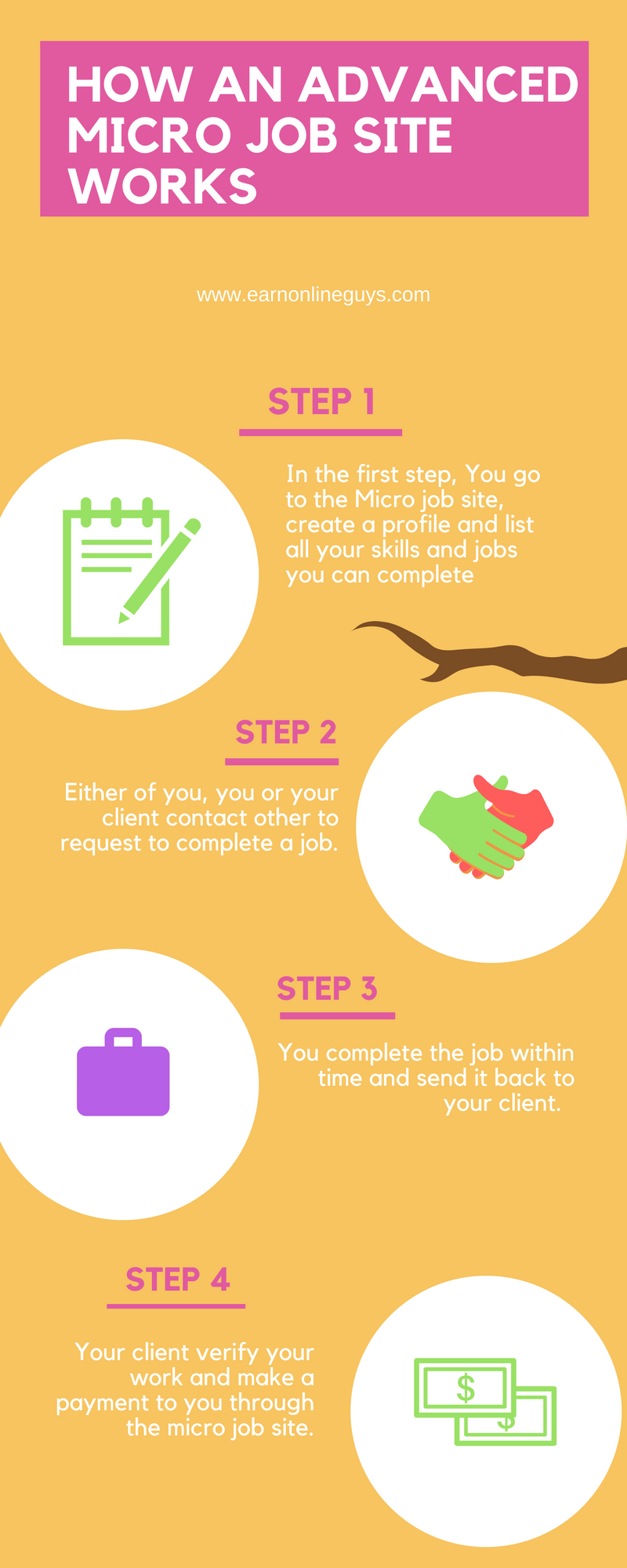 And Finally, An example of a job from an Advanced site.
A worker offering Infographic design.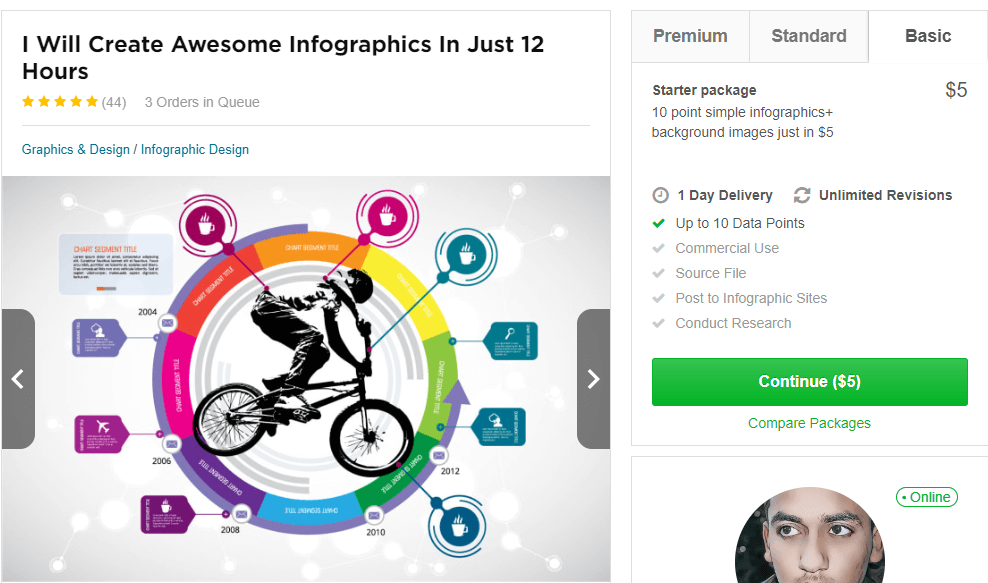 10 Best paying Micro job sites
I hope now you get the basic idea of micro job sites.
Next, here is the list of 10 best micro job sites. The first 6 are the basic sites and the rest are advanced.
1. Mturk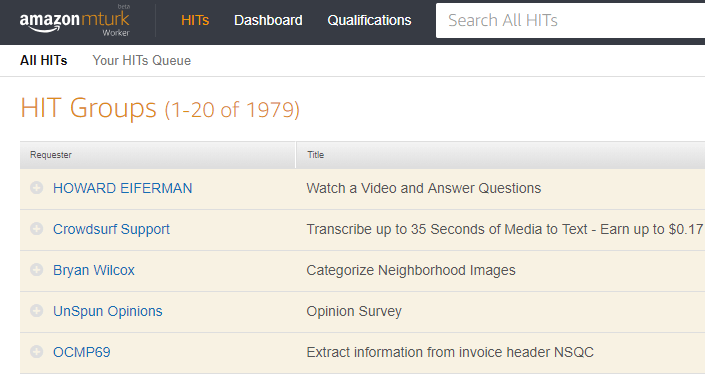 At Mturk, There are millions of tasks available at any given time.
Being a part of Amazon, this site attracts more people towards it to both work and give work.
Since Mturk has employers from 32 countries around the world, the site has an endless supply of tasks from various categories.
At Mturk, jobs are usually called as HITs (Human Intelligent Tasks).
When it comes to categories, Mturk gives you all kind of jobs like data entry, Transcription, Internet research, quality checkup, surveys and many more.
Becuase of the diverse community, a huge number researchers are also attracted towards Mturk. Reason being that you can expect a lot of paid research Surveys.
By the time this article is written, Mturk is not instantly accepting members outside the United States.
but that does not mean you can't join. They accept signup request from people and take them as a member when there is a vacancy. (Usually, take a few months)
So go to Mturk fill in the sign-up form and wait until Mturk calls through a welcome email.
Payout: Mturk pays the USA workers through Amazon Pay, India workers have the facility to transfer their earnings to their local bank account.
2. Spare5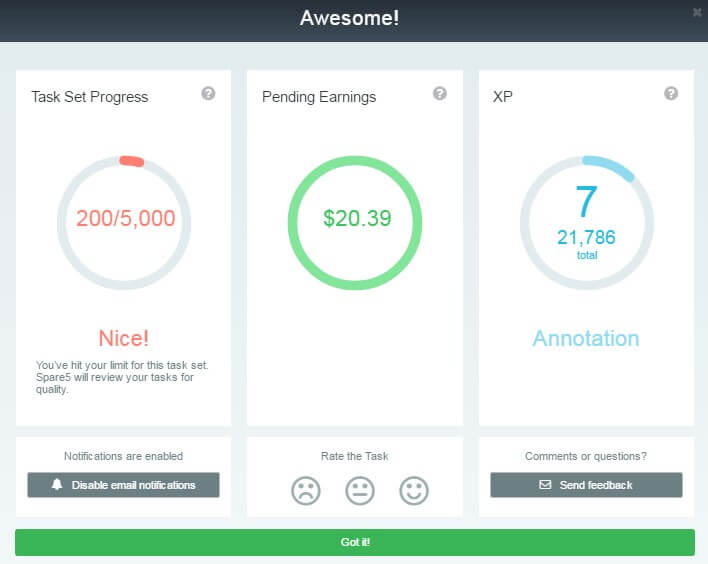 Spare5 is a new one to micro job industry and their jobs are easier to work with.
This site is a part of Mighty AI,  a Seattle based company that primarily focusing on solving AI related problems like self-driving.
Since Spare5 is AI related, you receive tasks limited categories like drawing bounding boxes, quality check, annotation, and internet research but all of them are easier and fun to complete.
To offer the job to people, Spare5 follows a two-step process.
In the first step, you need to complete qualifier tasks with the specific accuracy required. Once you completed the tasks with accuracy expected, You will be given paid tasks.
Tip: Check your account once a day and complete all the available qualifier tasks to increase the chances of receiving paid tasks.
Spare5 pays through Paypal. And the minimum cashout is as little as $1.
Resource: Spare5 Review – How to make money from Spare5
3. Click worker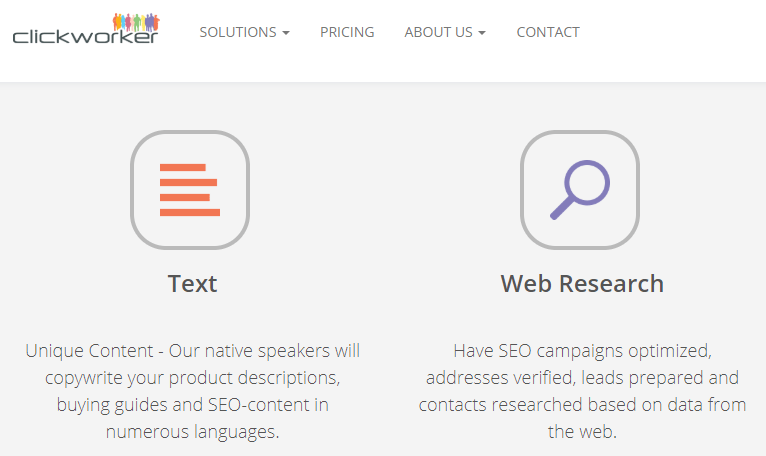 Click worker is a similar site to Mturk, Just like Mturk, you can expect different types of tasks from this site too.
But contrary to Mturk, This site offers tasks based on your profile. And you can update it by visiting your account profile and choose the skills you have.
If you have any language certification, you can upload them to profile to receive that language-related jobs. People with language skills are better rewarded with more number of tasks.
Clickworker has an affiliation with UHRS, which is another system that gives simple jobs. You can expect jobs from UHRS if you are from North America or Europe.
Especially, Members from the US and Germany are receiving more tasks than the rest.
The minimum cashout is $10 through Paypal.
4. Figure Eight (previously Crowdflower)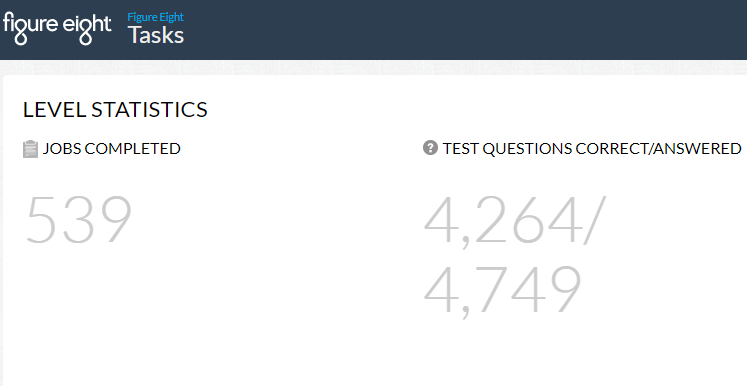 Figure Eight is one of the oldest micro job sites and is not directly accepting members. But you can create an account from sites GPT sites like Clixsense, Swagbucks, Inboxdollar and other.
A large portion of people chooses to work from Clixsense, As it offers higher pay and 26 percent bonus. You can always expect 30 to 90 jobs available from this site.
compared to others, This site follows a different model to offer jobs. Where you need to complete qualifiers and gain accuracy to get access to the paid tasks.
To get started with Figure Eight Follow this guide.
5. Rapidworkers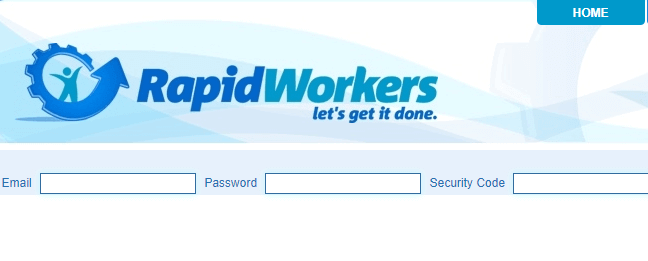 Rapidworker is a simple micro job site and offers basic jobs like visiting site, sharing content on social media, participating in surveys and quality checkup.
Since the tasks from this site are country based, before completing any job check for whether it is available for your country or not.
Also, this site requires you to maintain an accuracy of at least 60 percent in your job, Anything below that may put an account under suspension.
The minimum cashout at Rapid worker is $8 through Paypal. And It would take up to one week for them to send the payments.
Related post: How to earn money on Rapidworkers
6. Microworkers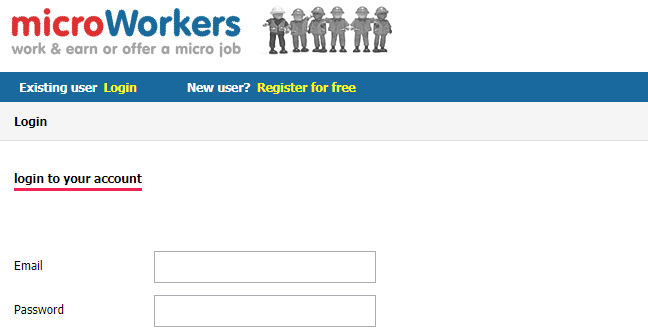 Yet another micro job site, Similar to rapid workers, you can look for easy jobs like forum posting, social sharing, app testing and site testing.
Maintaining higher accuracy on your job may lead you to a special group of jobs, which a small group of people only receive.
Minimum cashout $9 through Paypal or Payoneer.
7. One Space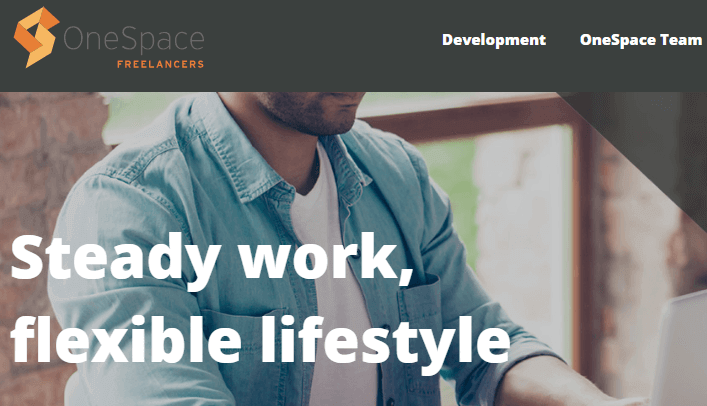 One space is a site full of writing-related jobs. Previously this site was accepting members without any prior qualification.
But these days, you need to upload your resume to their site to get the membership. Once your resume matches their requirement, you will receive a welcome mail from them.
Inside the site, you have to complete some qualification tests, which will unlock more opportunities for you.
One space sends payments through Paypal. In fact, It is mandatory to have one.
There is no minimum cashout for this site, Even if it is a few cents, They will transfer it immediately to your Paypal Account.
8. Fiverr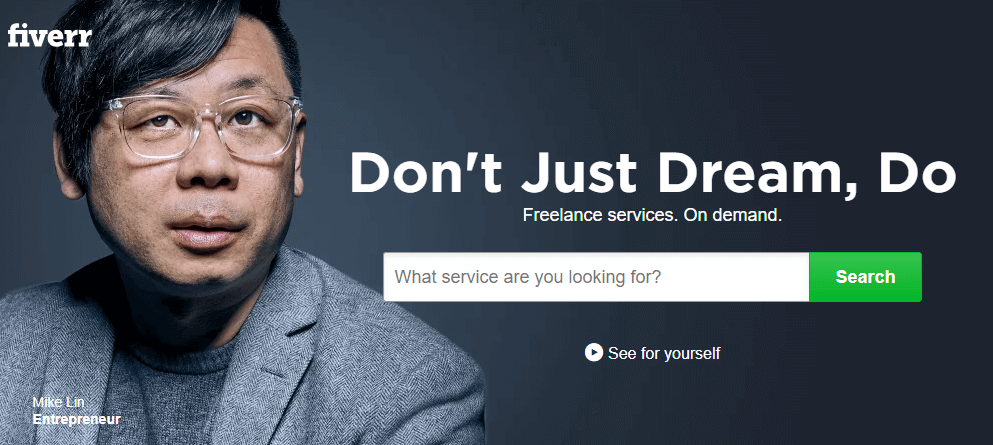 Fiverr is a marketplace where thousands of people are making money using their skills.
At Fiverr, you can create gigs related to your skills. You can choose what type of service you are going to provide, how much time you are going take to deliver and how much you are going to charge.
The best thing about Fiverr is you can offer any type of job that can be delivered online.
You provide services like data entry, Digital marketing, Writing, designing, virtual assistance and many more.
Usually, when getting started with Fiverr, most would charge $5 per job. Once established a good reputation, You can decide to charge a premium for the service you provide.
Fiverr allows their workers to charge anywhere from $5 to thousands of dollars depending on the type of service offered.
9. Upwork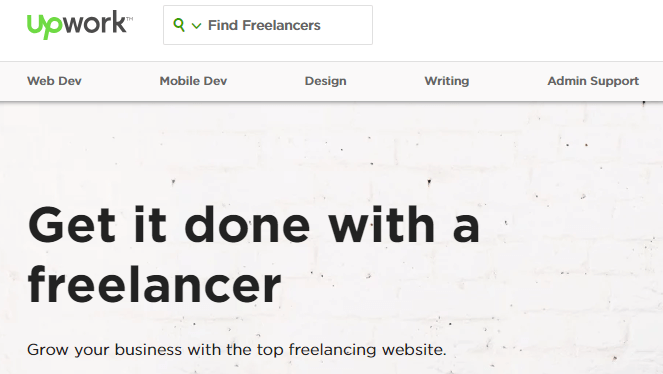 you are probably familiar with this name, Upwork is one of the biggest names in the freelancing industry. Besides freelancing opportunities, It also allows people to post small projects.
Upwork has 9 million freelancers with 3 million jobs completed annually.
Just go to Upwork, create an account. And in the find work section, you can find a listing of a lot of jobs, And then contact the employer to let them know what you are offering.
10. People Per Hour

People per hour is a similar site to Upwork. And you can do different types of tasks like designing, writing, Editing, Data entry and many more.
The site also has a large number of tasks to complete, All you need to do is to contact the employers with a reasonable proposal, After reviewing your proposal, they will let you know their decision.
Usually, before the hiring, employers interview job seekers. Because of that, you may need to communicate with them, good communication skills may increase your chance of getting jobs.
Peopleperhour pays through Paypal.
Conclusion
Whether it is a basic or advanced job, either of them is a really good way to earn money from home.
If you are in the beginner level, try to learn new skills, keep practicing them. To learn skills, you can use sites like Udemy. You can find a lot of free courses there.
On the other hand, If you are at the advanced level, hone your skills and stay updated with your craft to earn more from these sites.
Hope you find this article helpful, If you need any further help, let us know in the comments.